24 Ferrule MPO to 24LC Module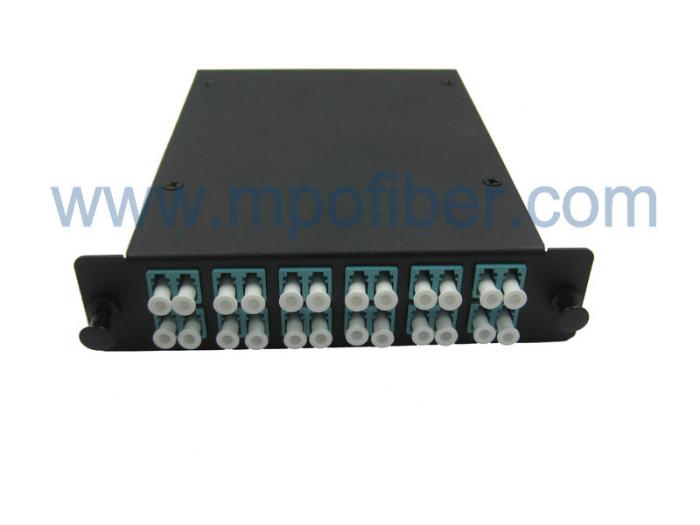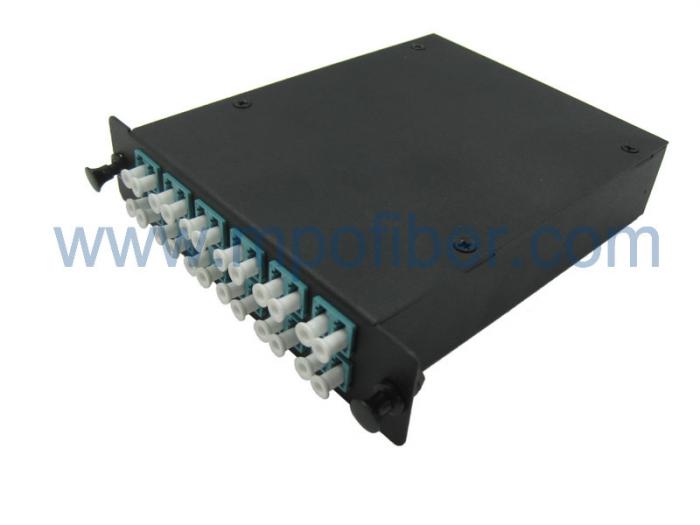 Product Description
MPO Fiber Optic Cassette, 10G OM3 24LC
Our 10G OM3 MPO cassettes with 24 LC connector are manufactured with high density, space saving pre-terminated and tested MPO to LC break out cables designed for data centers, storage networks and local area networks with minimal training. They are used to interconnect MPO/MTP backbones with LC patch cords.
Available in Multimode OM1(62.5/125), OM2 (50/125), OM3 (50/125) ,OM4 & Single mode OS1 (9/125) .
Specifications:
1. Plug-and-play pre-terminated cassette comes with a 24 fiber MPO connector on the back and 12 duplex LC connectors on the front.
2. Use 10G OM3 50/125µm multimode fiber
3. Pre-terminated & tested.
4. Module Loss :LC- 0.2dB typical, 0.4dB Max MPO-0.5dB typical,0.7dB Max
5. Housing: Metal
6. Size: 132.5x103.5mm