MPO Fiber Optic Cassette, SM MPO-12 LC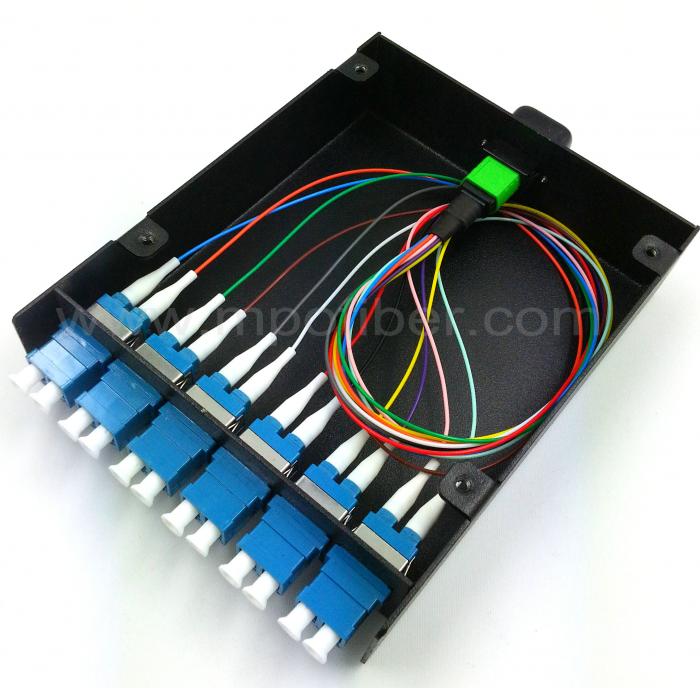 Product Description
MPO-12 LC Cassette Single Mode Fiber
Our Single Mode MPO cassettes with 12 LC adapters are manufactured with high density, space saving pre-terminated and tested MPO to LC break out cables designed for data centers, storage networks and local area networks with minimal training. They are used to interconnect MPO/MTP backbones with LC patch cords. Available in Multimode OM1(62.5/125), OM2 (50/125), OM3 (50/125) ,OM4 & Single mode OS1 (9/125) .
Specifications:
1. Plug-and-play pre-terminated cassette comes with one 12-fiber MPO adapter on the back and 6 duplex LC adapter on the front.
2. Use Single Mode 9/125µm fiber
3. Pre-terminated & tested.
4. Module Loss :0.2dB typical, 0.4dB Max
5. Housing: Metal
6. Size: 132.5x103.5mm